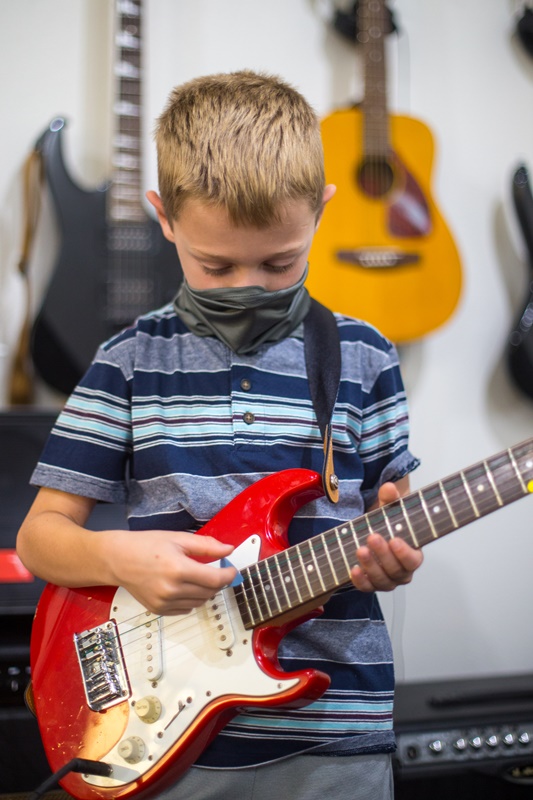 Guitar Lessons in Portland, OR
---
No matter the style, ability or age our guitar teachers leverage the student's interests to teach them the key skills that they'll need to go wherever their interests take them to next. At our face-to-face guitar lessons in Portland, OR or online, our guitar teachers will start with what you want to be able to do, we'll show you the skills that are the easiest and give you the most benefit the soonest.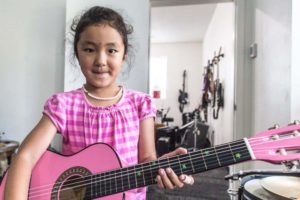 If you are new, we'll start with how the guitar works, how to play basic chords and simple melodies. If you've been at it for a while, we may work on picking techniques or advanced chords – whatever will get you to the next level. For all students we'll work on the mental game for both learning fast and performing well.
All our guitar teachers are multi-instrumentalists, so you'll be able to explore other instruments, such as the drums, bass, ukulele and piano in your guitar lessons in Portland as well. Online, you can as well, but you'll need your own instruments.
Click Here to Schedule Your Free Trial Lesson 
What You Will Learn in Guitar Lessons
Backbeat Music Academy designs all our face-to-face guitar lessons in Portland or online through Zoom carefully. Our guitar teachers teach the skills that are easiest to master and will confer the highest ability to the students first. This ensures that our students get off to a fast start and that they are able to play the songs they want to sooner than they thought possible. These skills break down into:
Musical Skills: When students understand how music works, they can hear what's going on in any music they listen to and they can see how a song is built. This insight allows them to learn and memorize far faster than they could without it and facilitates songwriting, improvisation and understanding how to play in a group.
Understanding Directions Skills: You can't succeed unless you know what to do. This is why understanding what the directions are is so important, and reading staff notation is a key part of that. It is also critical in defusing confusion and intimidation, the real bugbears of fast learning.
Learning Skills: Great learners make great musicians. One of the founding principles of Backbeat's teaching method is that if you explain to the student what the teacher is doing and why, then they learn faster. We teach our students the same teaching techniques that we teach our teachers and walk them through the steps in every lesson. This way, the student begins to learn how to sort out what needs to be done and how to use the mental tools required to do it best.
Physical Skills: Playing the guitar is fundamentally athletic, so we make sure our students understand movements are actually required to fret a note as well as proper posture and the fundamentals of good movement.
Social Skills: Music is shared. In order to play effective music, the musician must tune in to both fellow band members and the audience. This requires being able to play their own part while listening to those around them.
Performance Skills: Thinking about what you are doing during a performance is a great way to underperform. Our guitar lessons are designed to teach our students how to handle performance anxiety and tips and tricks to direct their attention in ways that will aid their performance instead.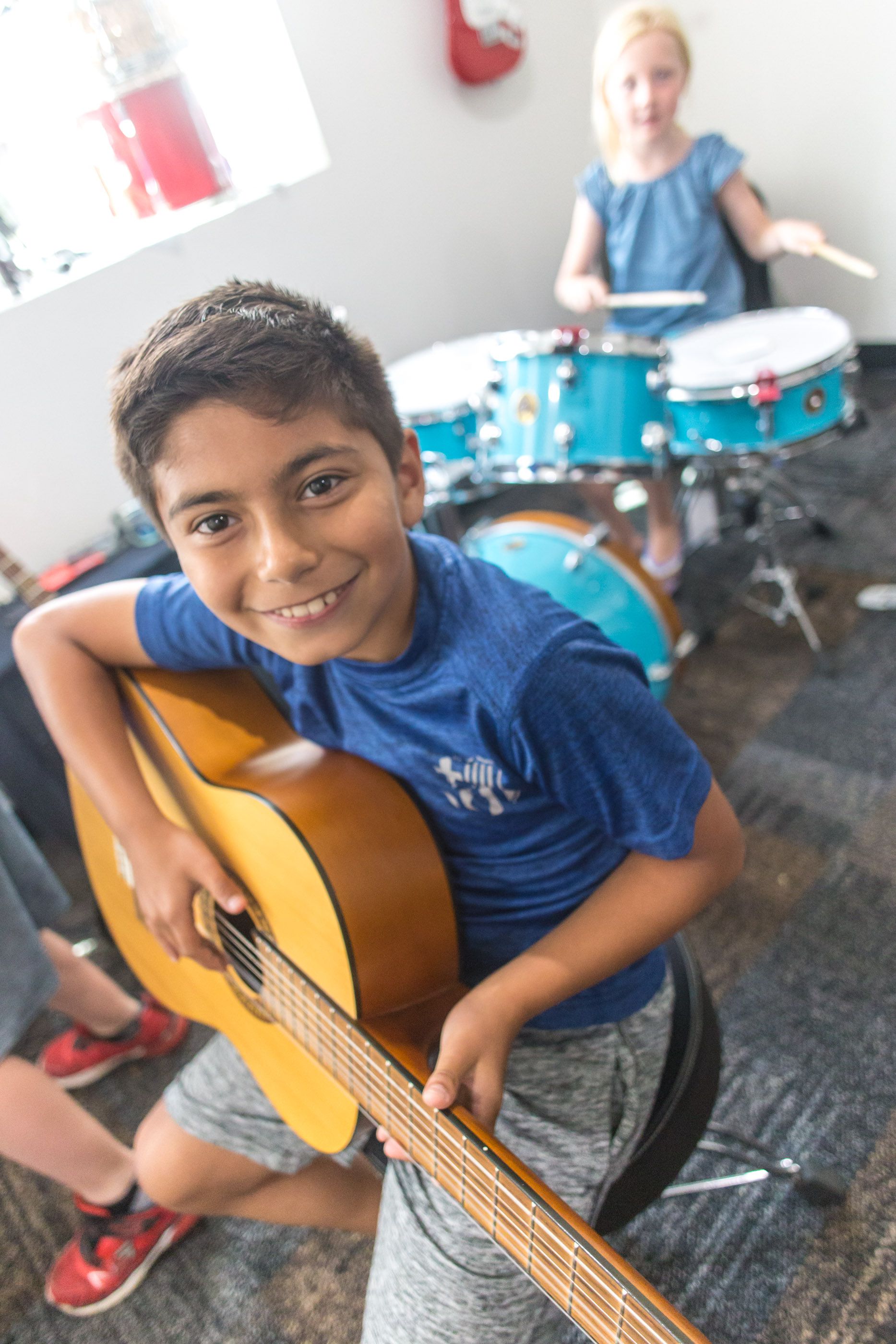 Who Is The Ideal Student
Backbeat is designed for people who want to play music on their terms. If you're looking for high-pressure guitar lessons in Portland or Beaverton that are strictly by-the-book, then another school might be best for you. We don't push you hard to be the best musician you can be. We encourage you to explore and to play music on your terms, connect with those around you and be able to share in music-making throughout your life – whether that is playing Christmas carols with your family, writing songs, or playing shows. Music isn't about the notes – it is about you. 
Our guitar teachers are great at teaching total beginners those who have never picked up a guitar, to music professionals. In short, it doesn't matter what your ability level is because here at Backbeat Music Academy we have got something to offer all levels of ability. For total beginners, we also are able to let them try out all kinds of instruments to see what they like best. Guitars are great, but it may not be the instrument they stick with.   
Who Are Our Guitar Teachers?
Backbeat's guitar teachers are all dedicated, patient, experienced educators as well as great players. Our teachers have written books, toured with international stars like Robert Fripp, and gotten degrees from the best music schools in the world. They're also multi-instrumentalists, so if you'd like to explore other instruments inside of your guitar lessons in Portland or online, you can.
Prices for Guitar Lessons in Portland, OR
Backbeat Music offers an easy flat-rate packages for guitar lessons. Lessons are scheduled per month, so you get 4 or 5 lessons. We also offer unlimited rescheduling. Makeup lessons can be used on any instrument with any teacher. 
30 Minute Lesson Monthly Package: $145/month
60 Minute Lesson Monthly Package: $259/month 
30 Minute Lesson: $39/each
60 Minute Lesson: $75/each
What You Should Do Next
Simply call/text us at (503) 290-5090 or click the button below to schedule a free trial lesson.