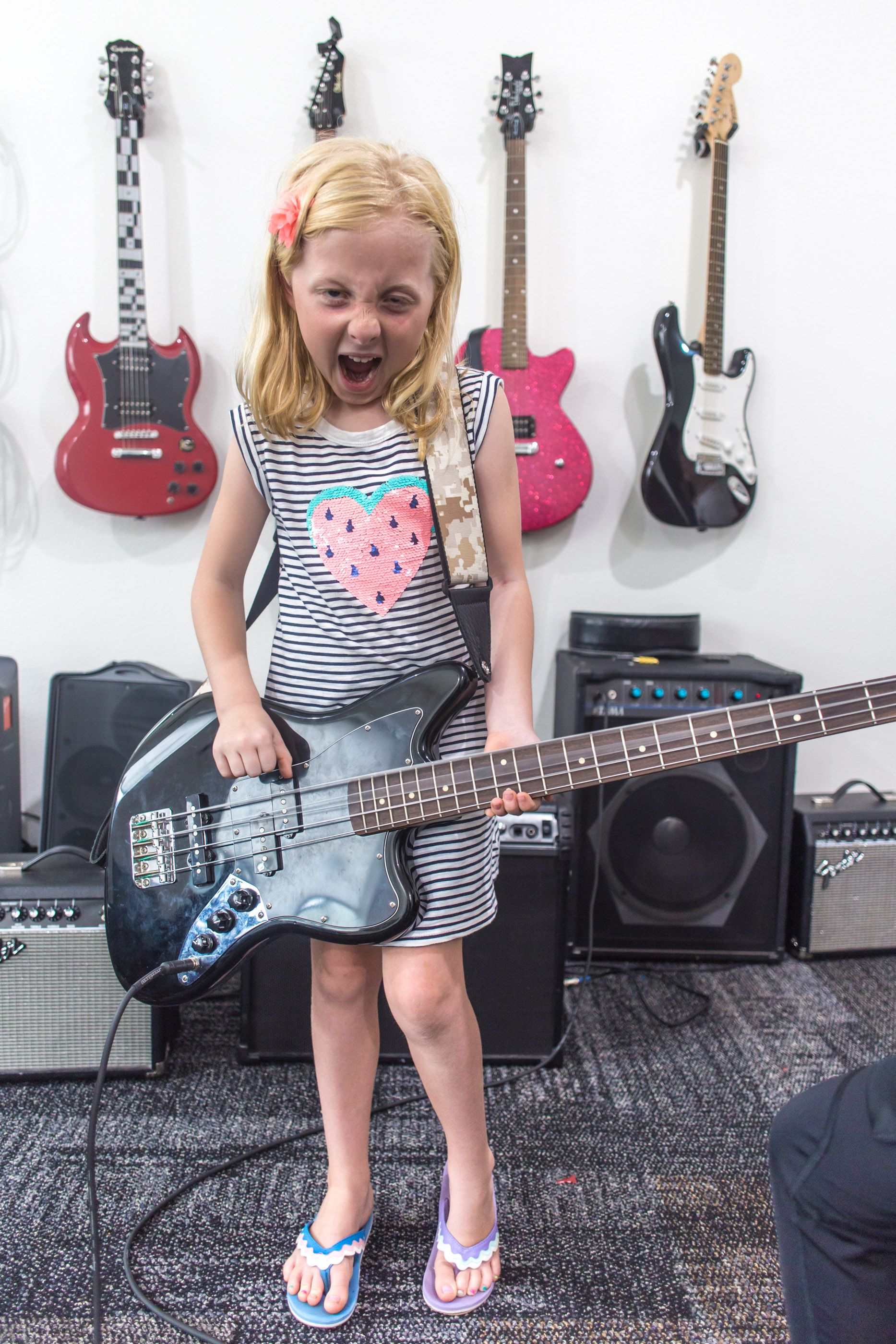 Rock Band Classes
---
In our Rock Band classes, students learn to play the songs they love (whether or not they are actually "rock") in weekly hour-long band practices with one of our teachers. Drums, guitar, bass, vocals and pianos form the core of the band, but don't let that scare you if you play the violin, accordion, saxophone or anything else – if you want to join a band we can adapt the material to include you! 
Who Can Sign Up For Our Band Classes? 
Anyone! We have classes for all skill levels – even some for total beginners. We have kids classes and seasoned adults looking to improve their groove. We also offer custom band classes if you have a few other budding musicians in mind.

To sign up for a Rock band class, drop up a line at contact@backbeatmusicacademy.com or call/text us at 503.290.5090 – We'll need to figure out which group will fit best.  
Try Everything Classes
---
Try Everything classes are for people that want a taste of playing piano, guitar/ukulele, drums, bass, vocals and get to try out some instruments they've never seen. Maybe they don't have any experience at all and want to try out everything to see what they like best, or they already have experience on one instrument and want to see what it takes to play the others. 
Along the way, students will learn the basics of music theory and how it applies to the other instruments. We'll teach them about the physics of sound production because a little science goes a long way into figuring out how the different instruments work, how to make the best tone and how to play instruments you've never even seen before. There are versions of this class for younger kids and older.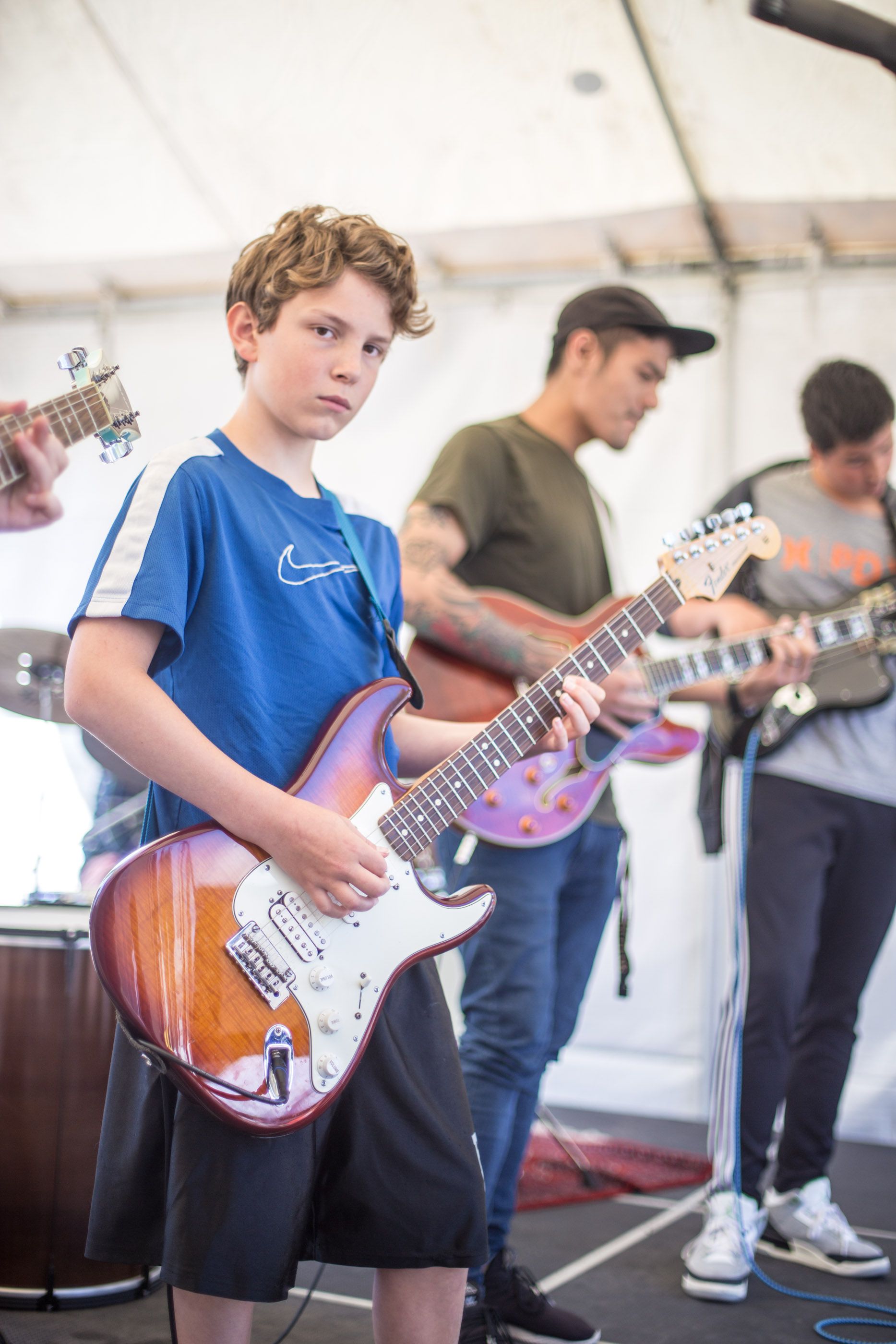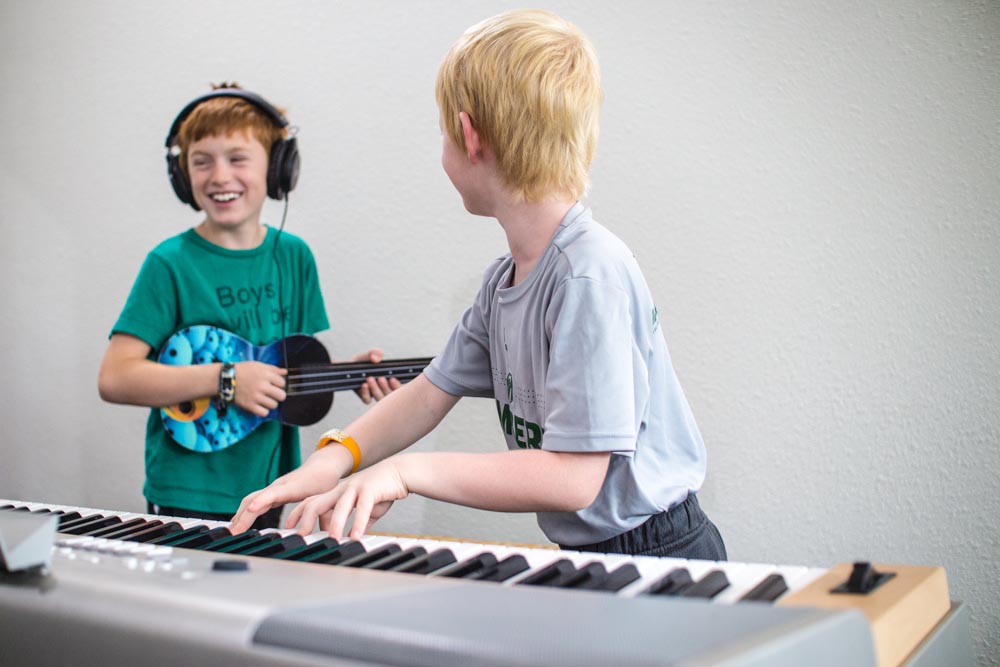 Who Can Sign Up For Try Everything Classes? 
These classes are geared towards younger students, aged 5-7 and 8-13. However, if we have enough interest from older kids or even adults we'll put one together for adults – just ask! 
Prices for Band Classes
1 hour Band Class, meeting weekly: 109/month


What You Should Do Next
Simply give us a call or text at (503) 290-5090 or emails us at Contact@backbeatmusicacademy.com to get things started.