Rock Band Camps
---
Inquire About Times
149/week, ages 6-9, 8-12, 12+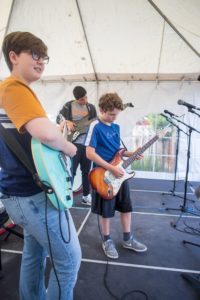 Backbeat's Rock Bands are performance-based camps where students learn and perform songs they like or songs they wrote with their peers. This camp is probably what you think of first when you think of rock bands: drums, guitar, bass, vocals and pianos form the core of the band. Don't let that scare you if you play the violin, accordion, saxophone or anything else – if you want to join a band we can adapt the material to include you!  

Each group is broken down according to experience level and age. No experience is necessary – we can sho
w you the basics and get you jamming. However, you might prefer one of our Try Everything camps that are aimed at beginners who'd like to get their feet wet.
What You Should Do Next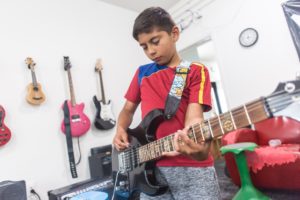 To register, click on the button above. To talk to us, just give us a call at (503) 290-5090, or email us at contact@backbeatmusicacademy.com.