Try Everything Bands & Lessons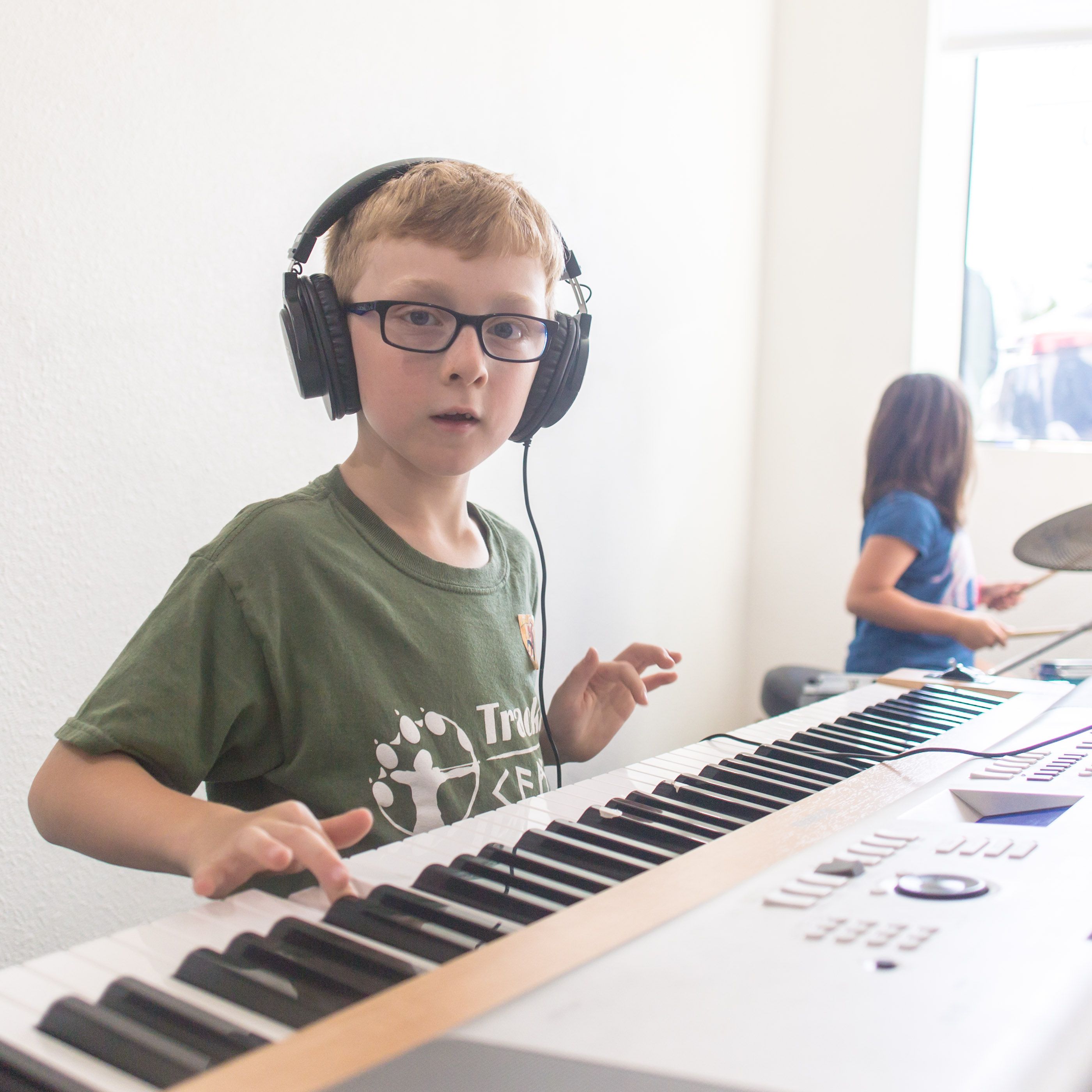 Not everyone knows what instrument they want to focus on right away. That's the main reason why Backbeat Music Academy offers Try Everything bands and lessons.
The Try Everything format has all the students learn the basics of the standard instruments: piano, guitar, bass, ukulele, drums, vocals, violin, trumpet etc, as well as dozens of other instruments from Ukraine to Uganda to Uruguay. The students also play songs as a group with their bandmates, rotating through the different instruments. Of course, if a student finds they are drawn to a particular instrument, they can focus on it, too.
The class is fun, experiential and inquiry-driven. Throughout the class, students also learn the conceptual physics of how sound works and how the instruments produce sound. The goal is that students can look at new instruments they have never seen and figure out how they work and how to play them.
What You Will Learn
The first goal is to give the students a fun, interesting and exciting first experience with music-making. Beyond that, Try Everything classes let your student explore how music works, how musical instruments work, and how to play music with others. The students learn the same songs on each of the instruments so they get a top-down view of music theory and how it works that is unavailable from the dedicated study of just one instrument. They also begin to develop understanding of rhythm, groove and pitch that they will apply to every instrument.
Most importantly, the goal of the class, as with all music classes at Backbeat Music Academy, is to promote a growth-mindset and the idea that once students understand how things work they can make the choices to succeed.
Who Is The Ideal Student
Try Everything classes are aimed at students with little-to-no experience playing music. Each class is broken down according to age and personality, and most students are between the ages of 4 and 12. However, there are options for older students as well – it is just that they have had the time to check out a few instruments already, so they tend to decide to go with a more traditional band class.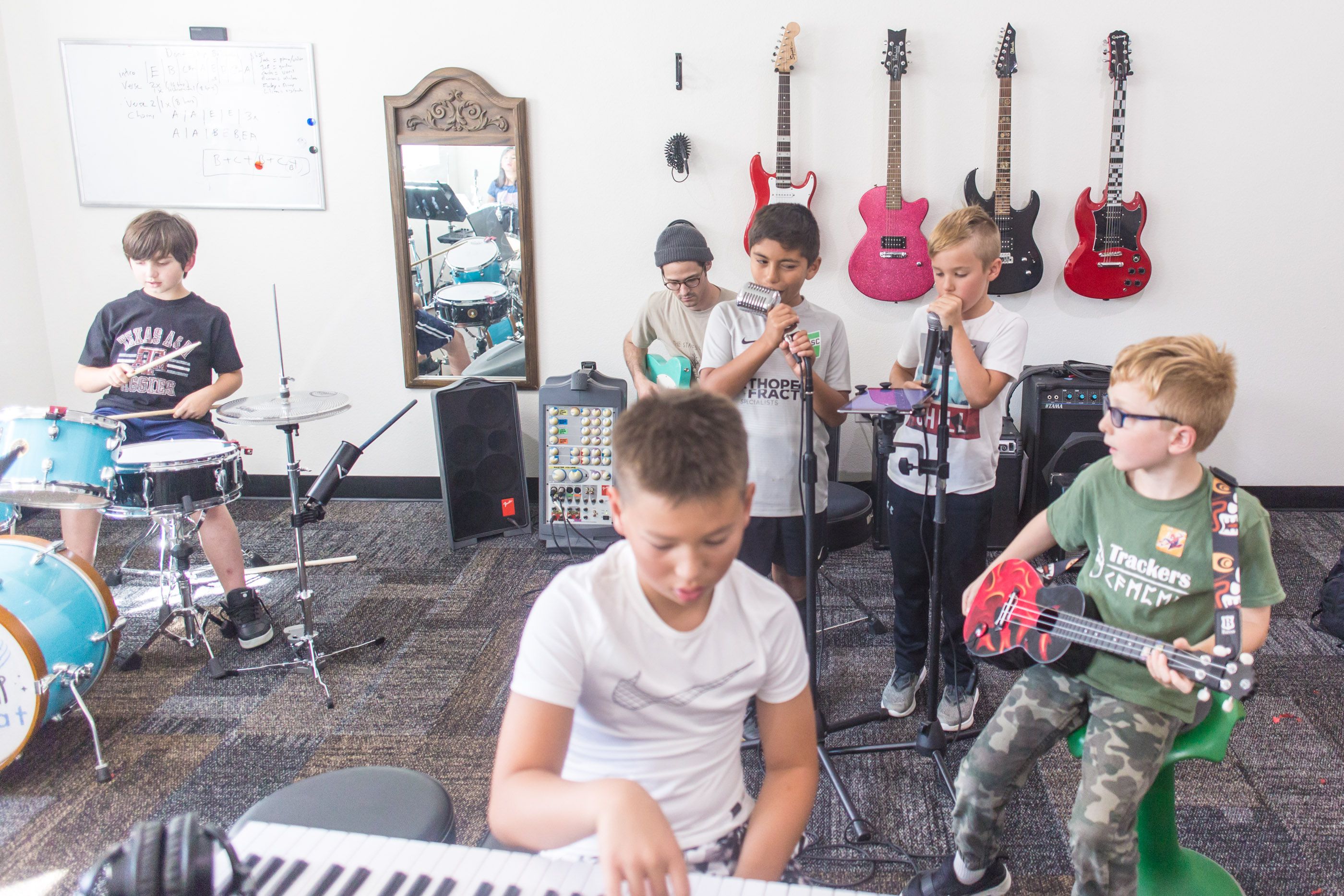 Our Philosophy
We know through extensive experience that playing music with other people –either in recitals or with bands– gives students the highest levels of enjoyment.  It also gives a real sense of accomplishment. This is essential for self-motivation when learning how to play. In addition to focusing on the individual instrument of your choice, we also focus on performances.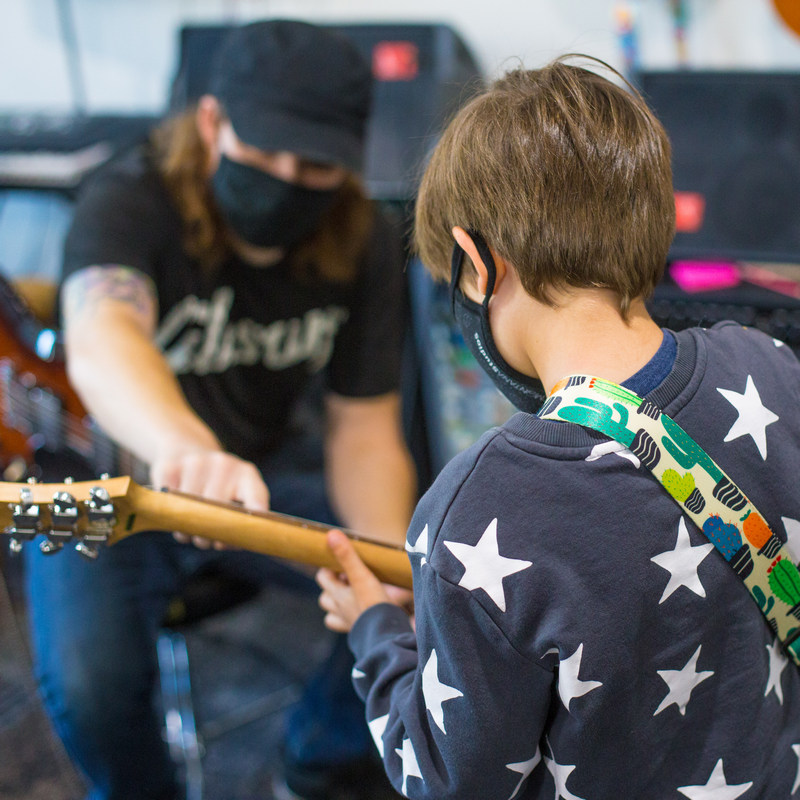 Music Is Fun. Rule number one in our lessons is that music is fun. Why? Three big reasons. First, music itself is fun and if you aren't having fun while playing music, then you're doing it wrong. We don't want our students to develop bad habits, so we make sure that all our students remain musical – and that means having fun.
Second, great learners make great musicians. in order to get to where they want to go, our students need to have good learning technique so they can learn faster. The brain learns best while playing, so if the student is having fun, then they are able to learn faster. Third, happy students are motivated students.
Third, the biggest problem with music lessons isn't talent, and it isn't motivation. The biggest problem in music lessons is intimidation. If a student feels inwardly that they won't be able to succeed (research says this is the rule, not the exception), then they won't be in a state of mind where they can learn fast. By making sure the student is having fun while knocking out critical skills, we level up our student to the point where they start to understand music and feel like it is something they could do.
Prices for Try Everything Bands
60 Minute Group Classes  109/month (whether there are 4 or 5 weeks in the month)
To get started, just click below or simply give us a call/text at (503) 290-5090, email us at contact@backbeatmusicacademy.com.